How Did I Work on StoryTelling?
How I worked on storytelling, a skill that the brands I worked for, Nike, Apple, demanded from their leaders.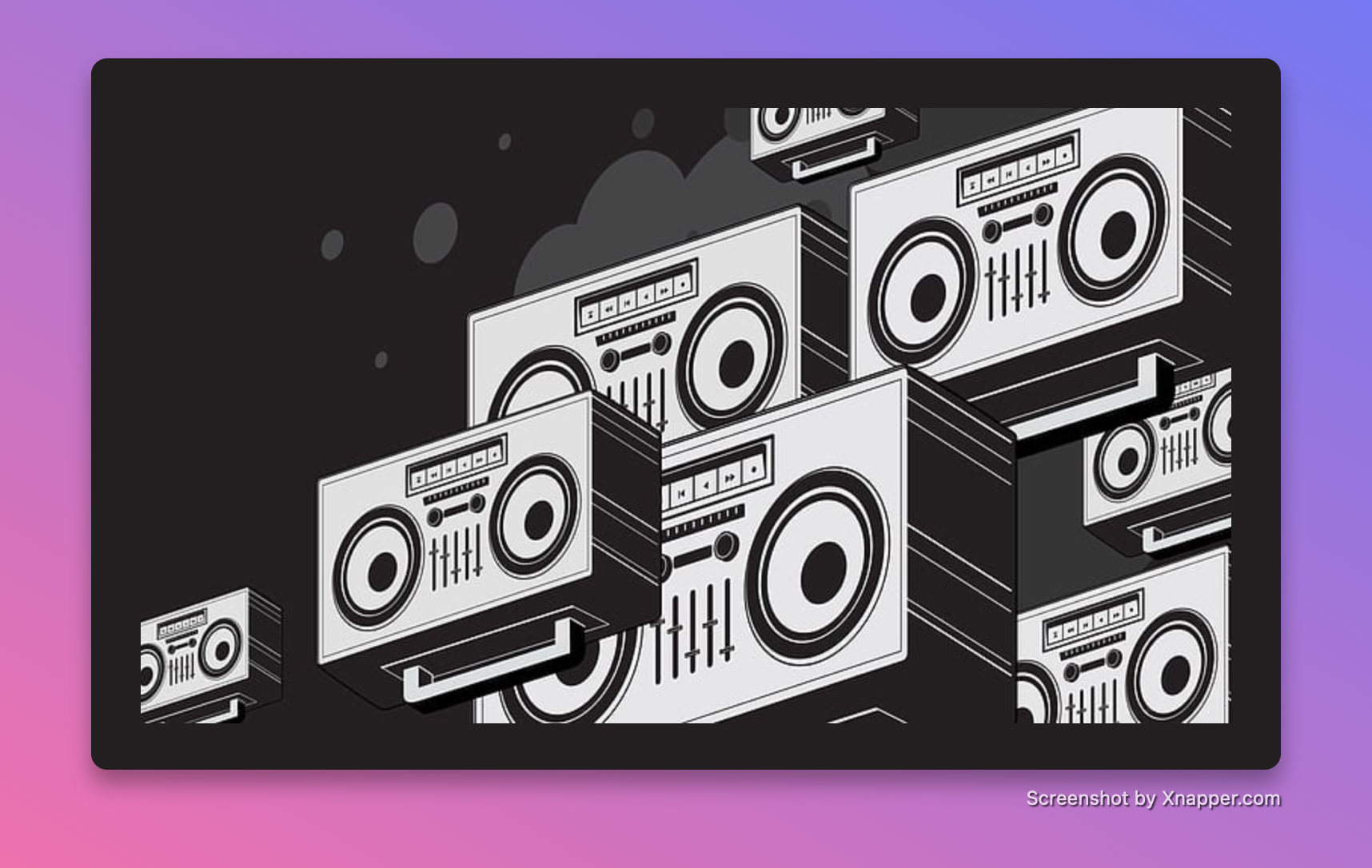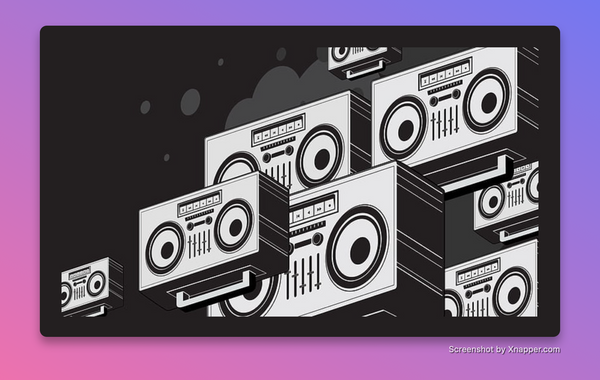 Hello👋🏼
Today, I would like to share with you how I worked on storytelling, a skill that the brands I worked for, Nike, Apple, demanded from their leaders.
Before we dive into that ...
Here are 3 random and fun things for you:
Even if you don't care about Apple Events, you ought to know how Apple's Executives goof around. Watch all of Craig Federighi's silly moments during Apple's WWDC.
Tools to craft the perfect Out Of Office Email reply: Let an Icelandic horse answer work emails while you vacation.
A quote about quantifying success:
"What is the ultimate quantification of success? For me, it's not how much time you spend doing what you love. It's how little time you spend doing what you hate."

Tim Ferriss
---
1 LEADERSHIP IDEA
To be a successful leader at the companies I've worked for, such as Nike and Apple, you have to be a good storyteller. That's how we communicated internally and externally.
For example, at Nike, we had quarterly tradeshows where we had to convince thousands of sneakers buyers that our football boots were the best and they should divert buying budget from Adidas to us. Similarly at Apple, I had to explain unpopular policies to hundreds of teammates during live Q&As.
When I joined those companies, I wasn't hire because I was a great storyteller. I had to really work at it. So today, I would like to share with you how I worked on storytelling. My practice was unconventional because I was socially awkward, was a slow learner, and I did not find most of the books and content around storytelling useful. I had to figure out a practice that worked for me.
Let me first share with you my definition of a great storyteller:
A great storyteller is someone who can convert different topics into stories that relate to many people.
From my experience, there are two reasons why storytelling was hard, particularly in the workplace:
We often need to convince people about things they don't agree with and or don't care about
These topics could be a more rigid PTO policy, or sales targets of unpopular products, or a change in the senior leadership team, etc.
Worse, you probably also didn't care, understand, and or agree with many of the thing you needed to communicate to your team. It's even harder for us to convince others things we didn't agree with.
2. Different people relate to different stories
It's hard to tell relatable stories to many people.
I am sure you have been in conversations where someone tried to tell you stories of things you knew nothing about - an analogy of a story of a linebacker overcoming obstacles, a story about universes, gem stones, and teamwork, etc.
So what are practices that could help us overcome these two challenges?
Let me share with you my approach:
Storytelling During 1-on-1s: A 2-Steps Practice
I practiced storytelling in all my 1-on-1s. I started with these 2 steps:
Step 1 - Work on asking questions to figure out what clicks with others
Step 2 - Build stories base on the outcome of Step 1
Let me expand:
Step 1:
Since we all relate to different stories, the best way to find out about what people find relatable, is .. ask! Just ask and learn about the kind of stories your team members grew up with. You may start with these probing questions:
"Tell me about a teacher or someone that really inspired you when you were a kid."
"Share with me a recent story or experience that changed your mind on something"
Step 2:
Once you have gathered stories from Step 1, search your mental database and come up with 3 stories of similar categories. Next, use them as foundations and build stories on top of them, and convey the points and actions you want them to embrace and embody.
Why Did This Method Work?
First, the atomic skills to telling relatable stories is the skill to resonate with the audience and to trigger actions from them.

The best way to hone these two atomic skills is by focusing on one team member at a time. In 1-on-1s, you are dealing with just one individual instead of a group of people. This way we are focused and targeted in our practices, we reduce the noise and randomness that come from groups, and we get more precise feedback.
You are more likely to gauge your effectiveness from reactions of one person. You can experiment with your probing and stories more surgically and systematically. Most importantly, 1-on-1s give you a lot of opportunities to practice.
Second, this approach brings perspective and improves rapport between you and your team members
The more you probe for stories from your team members, the more you will learn the beautiful variety of what makes people heart sing. Your curiosity in their lives will also make them feel cared for and listened to, which is one of the most effective ways to strengthen trust and rapport.
Third, this practice will expose your innate ability to connect and relate.
This practice will show you that you already posses many stories from your own life experiences that others might find relatable and inspiring. As you learn more about your team members, you will witness that we all have a lot more in common than what most of us imagine. This realization will empower to feel more confident about your ability to relate, resonate, and inspire.
Let me share with you an example:
Once when I was at Nike, I had to choose between two roles: one was a continuation of my existing role, which was in sales, and the other one was a different path, which was in a supporting function. I was very reluctant to move away from sales. My manager at that time wanted to convince me that both paths were equally beneficial to me.
I have been working with this manager for more than 2 year at that point. She knew me well. She knew I liked to travel alone with minimum planning. So she told me a story about a person finding meaning in a solo travel that went wrong. She told me how this person tried to use public transportation to get from one foreign city to another foreign city, got lost, had to walk all the way back, and reverted to hiring a car. She told me the person found meaning because of all the sights this person got to see while walking around, and how we always have options.
The story worked wonders for me. I was able to relate to it because I have had many similar experiences during my solo explorations. I valued those unexpected moments and encounters on paths less travelled, and I fundamentally understood the liberation from always having options. I did not look at this career crossroads as just another solo travel, and the moment I managed to connect the two, I felt less weigh in my decisions. I calmed down and was able to react more rationally to the choices I needed to make.
I hope you find this valuable.
---
YOU CAN SUPPORT ME:
Reply to this and chat with me! Tell me what you think of this. Or whatever is on your mind. I will always reply, I guarantee it.
And if I fail to keep my promise? Email me and let me know at siu.david@hey.com 🙃
Share this with someone whom you think wants to sound smarter, and or anyone who deserves something light and fun.  (Plus, they trust your recommendations more than my LinkedIn ads.)
Thank you for reading this. I think about leadership & psychology in the showers. I know it's odd, but these topics are important and fun. I hope you find them useful too.
Work diligently. You are bound to be successful.
David