#DEI and Russia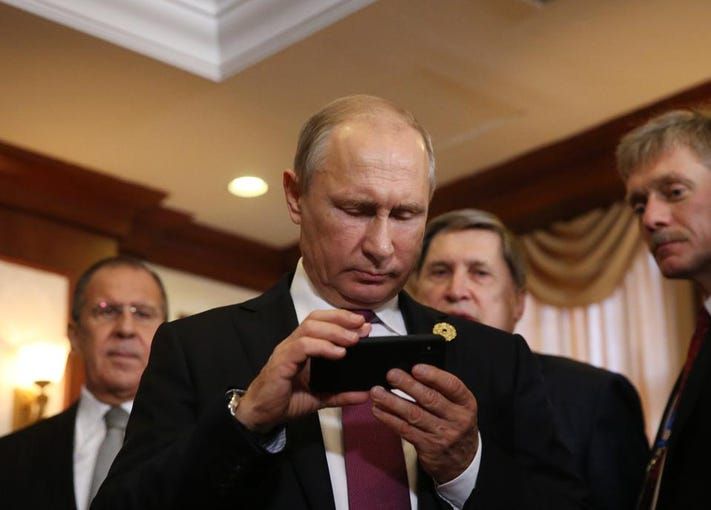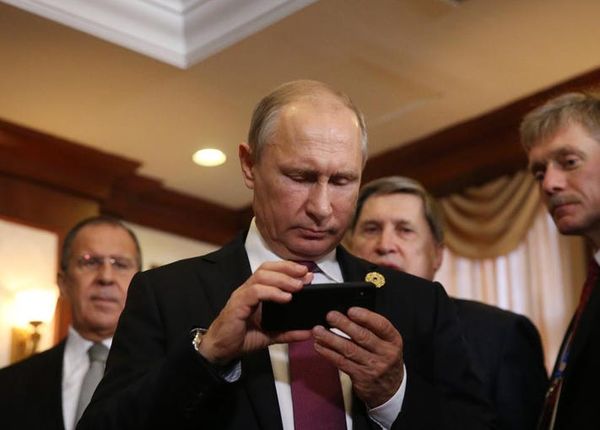 This is a sensitive topic- a topic that we can't avoid when leading in the real world.
Before we dive in, here are 3 random and fun things worth sharing:
Here is a history of one of my favorite games Street Fighter 2. Awe-Inspiring Fact: Did you know the person who wrote its legendary (and martial) game music, back in the 90s, in Japan, was 下村陽子, Yoko Shimomura, a female musician?
It costs US$6,000 per stay at Disney's Star Wars: Galactic Starcruiser Hotel. This is the ultimate form of escapism for middle age folks who drive Porsche convertibles
---
On Leading
Should we talk about politics at work?
It is fitting to revisit this topic, because very likely you are all coping with this  🐘 in your (conference) room- Ukraine.
Here is the thing. We don't always get to decide. It's not up to us to control what's happening around us in and out of the office. It's also not up to us to decide what's important to our team members. Finally, it's not up to us to control what our companies think of whatever the "topic du jour" is.
At the core, this is not just a question about politics. This is a question of how we lead diversity. It is about how you lead Diversity, Equity and Inclusion, #DEI, in the workplace.
Consider these situations:
What do you do when our team members don't agree with the stance of our company?
What do we do when we don't agree with the stance of our company?
How do uphold a policy or lead a strategy that we do not agree with?
Diversity is messy, because diversity means opening the floodgates to diverse ideas, beliefs, thoughts, and opinions.
Being equal and inclusive is incredibly hard, because being inclusive is to trod dangerously between accepting and agreeing with different ideas, beliefs, thoughts, and opinions.
That's why #DEI is hard, because at the core, we are promising to our teams they will feel listened to, even when, especially when, their beliefs are vehemently different from ours.
Here is an actual example:
"My company operates in Russia. It sells stuff and invested billions of rubes there. It hasn't said anything yet since the invasion.
As a manager, as someone who professes the importance of keeping the doors to diverse ideas open, as someone who prides in dialogues and conversations, I will have to deal with how my team and I feel about the actions (or lack thereof) of my company."
From my experience working in companies such as Nike and Apple, brands that love to take stances and make statements, I have found two mindsets that seem to work slightly less poorly in these situations:
1. Mindset Get-💩-Done:
"I choose to believe the best team players would execute a decision with maximum effort, regardless of their original position, regardless of differences. As a leader, I better demonstrate the same, ESPECIALLY with decisions I disagree with, if that's what I expect from us all. "
This mindset nudges us to move forward from differences. It is a mindset to allow us to detach agreements from actions. We can disagree on something, but we are always aligned on the goal to execute and move forward.
2. Mindset Figure-💩-Out:
"I believe in the power of teams. I also understand the difficulty of nurturing teams. One of the biggest difficulties is to embrace differences, or, to be more precise, to hang on to our similarities in the midst of disagreements. I am struggling with this. I want to work on this every day. Shall we practice this together?"
This mindset opens up the possibility of not knowing how to deal with differences, and permitting everyone to figure it out together. When we permit ourselves to seek help, we are also permitting everyone to seek and offer help.
How about you? How do you lead #DEI in your workplace?
---
💙💙💙💙💙
💛💛💛💛💛
---
You can support me:
Reply to this and chat with me! Tell me what you think of this. Or whatever is on your mind. I will always reply, I guarantee it.
And if I fail to keep my promise? Email me and let me know at siu.david@hey.com 🙃
Share this with someone whom you think wants to sound smarter, and or anyone who deserves something light and fun.  (Plus, they trust your recommendations more than my LinkedIn ads.)
Thank you for reading this. I think about leadership & psychology in the showers. I know it's odd, but these topics are important and fun. I hope you find them useful too.
Work diligently. You are bound to be successful.
David