Behind The Scenes: My Coaching Clients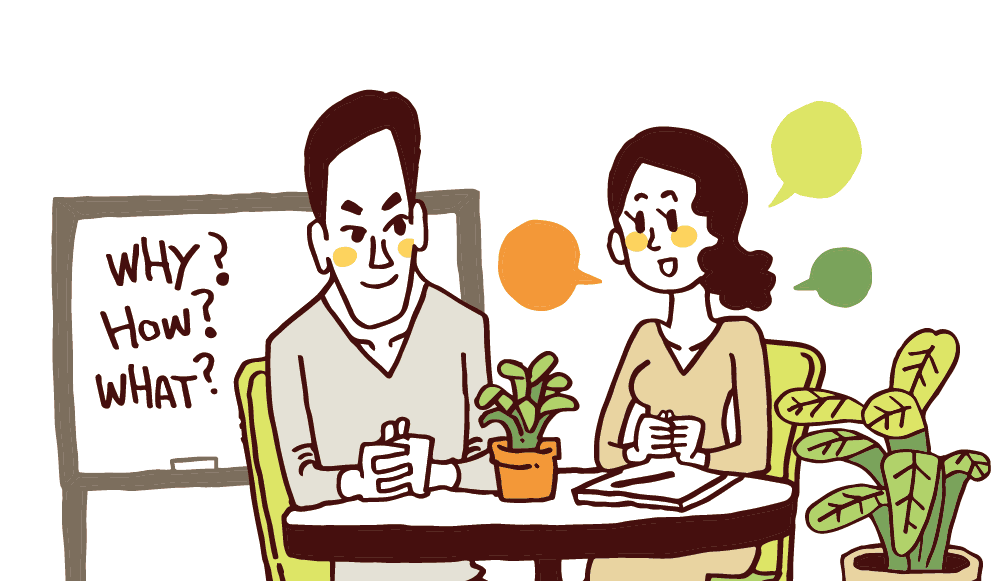 In the next 2 issues, I will go the "behind the scenes" of my work as an executive coach and share what I have seen in my clients. I find them fascinating and practical, and I think you will too.
But first, A Few Things Worth Sharing:
I have picked up my violin again. I am practicing it (almost) daily. When I learned the violin, there was no internet. There were no endless streaming music of violin concertos and YouTube videos of violin masters giving free masterclasses. I am energised by all the new ways to re-learn the instrument.

For example, look at how Violinist Maxim Vengerov spent 21 minutes working with the young musician on just the first line of the piece. It's mesmerising!
2. "Look at how perfect this thing is. It's like a jewel. You've got circular orbits. They're all in the same plane. They're all going around in the same direction... It's perfect, you know. It's gorgeous. It's almost uncanny."
Geoffrey Marcy, Astronomer.
On Leading:
For the last 3 years, I have been spending all my work hours listening to my coaching clients and understanding them. It's fascinating to notice the generalisations among them.
While each of my clients were beautifully unique, they shared circumstances and behaviours that helped me understand myself more effectively. These generalizations were kind of like personality tests. They offered structures of the situations I was in, and they guided my investigations into my work self.
I will share the generalisations, the biggest pitfalls I have observed in them, and how I am applying these learning. I think you will find these informative and practical.
My Clients:
There are 4 kinds of clients I work with: Business Owners, Start-up Founders, Tenured Executives, and New Managers.
Most of them paid out of their own pockets to hire me to challenge and push and yell at them.
A few of them were forced by their board or their managers to find a coach, and many of these folks didn't really want to be here, but most of them appreciated the opportunity to be coached.
For the new managers, most of them found me via Bravely, a coaching platform I was in. They didn't have to pay anything, but they also chose to talk to a coach on their own accord.
Start-up Founders:
All of my founders' clients were at the point where their start-ups were scaling dramatically
Or to be more exact, most of them were falling behind quite badly and things were getting bad enough for them to finally accept the need for them to seek help
They were forced to grow because they were feeling the pain of trying to manage bigger teams, handle more stakeholders, and juggle consequential choices
They were driven, competitive, and irreverant
They looked for every opportunity, hacks, mental models, whatever, to speed up their own growth
Some of them were great at applying their entrepreneurial mindset and prowess in their own growth
Pitfalls I See In Them:
They were often overwhelmed. They got sucked into the demands of the day to day chores and fires
As a result, their Google calendars and the "calendars of their minds" never had enough room for personal growth and wellbeing
The worst side effect of this insane busyness was they were often impatient. They wanted hacks and "innovations" to "do things differently," which led them to cut corners, often unknowingly
Applying This Learning:
I have a weekly 15 minutes event on my calendar to help me review my actions SPECIFICALLY around the topic of efficency vs cutting corners. I believe it's critical to strengthen our ability to catch ourselves cutting corners, which is something we tend to do particularly when we are busy.
Young Managers:
All my young managers clients came from Bravely. They chose to be coached but didn't need to pay out of their own pocket
They were open minded, particularly to concepts, frameworks, and the likes of Simon Sinek and Brené Brown.
They were persistent because they were fuelled by the many career opportunities ahead of them. The visibility of career possibilities and career progression, the steps on the corporate ladder, motivated them.
Pitfalls I See In Them:
They fell prey to leadership cliches and corporate jargons
They were at risk of being distracted and lured by the game of corporate politics and bureaucracy. To them, it's far more tempting to get good at kissing their bosses' ass, instead of working on motivating a disgruntled team member, in order to land a promotion
Applying This Learning:
What are the games in my current work life? Where are the politics in my work life? How do I know if I am engulfed in winning these games and have lost sight of what's more important?
For example, I tend to fall for coaching programs easily. I find them all alluring- FLOW, Mochary Method, innerMBA, etc. I need to make sure I am focusing on the things I need in my work, instead of signing up for programs after programs.
I will share my learning from my Business Owner and Tenured Executive clients in the next issue of this newsletter. If you have any feedback on what you want to read, please let me know. I will incorporate them into the next issue.
---
You can support me:
Reply to this and chat with me! Tell me what you think of this. Or whatever is on your mind. I will always reply, I guarantee it.
And if I fail to keep my promise? Email me and let me know at siu.david@hey.com 🙃
Share this with someone whom you think wants to sound smarter, and or anyone who deserves something light and fun.  (Plus, they trust your recommendations more than my LinkedIn ads.)
Thank you for reading this. I think about leadership & psychology in the showers. I know it's odd, but these topics are important and fun. I hope you find them useful too.
Work diligently. You are bound to be successful.
David